Cloud consulting services
Transform your business with NetSuite, the leading cloud platform for business management.
Welcome to our cloud consulting company. We are a team of information technology experts who specialize in Oracle NetSuite, a market-leading cloud business management system.
We are proud to be an Oracle NetSuite partner and deliver the highest quality solutions to our customers. Our team of highly trained and certified Oracle NetSuite consultants has extensive industry experience and is committed to providing innovative and effective solutions that are tailored to each company's specific needs.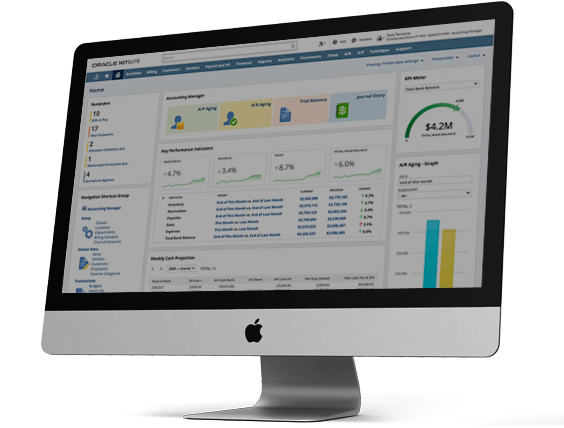 "WHAT MAKES US STAND OUT IN THE MARKET AGAINST OTHERS".
We are a consulting company in business management solutions based on cloud technology, specialized in Oracle NetSuite, offering implementation services, integration, customization, data migration, training and ongoing support. Our highly trained and certified team is committed to providing innovative and effective solutions that are tailored to the specific needs of companies in different industries. We focus on building strong and lasting relationships with our clients to help them improve their efficiency, increase their profitability and grow in a competitive business environment. 
As an Oracle NetSuite partner, we can offer a wide variety of products and solutions that meet the challenges of today's organizations, from small and medium enterprises to large multinationals. We are convinced of the benefits of empowering business management from versatile, efficient and open technology, thanks to NetSuite's maturity as a global leader in cloud management solutions.
Contact us to learn more about how we can help your company achieve its goals with Oracle NetSuite.
YEARS OF EXPERIENCE OF OUR LEADERS

interested in our services?